Hello everyone!
To start, from now on I'm going to go back to a blog post a week. Sorry for the time away–even once life got settled in that just meant I had stuff that I needed to catch up on! Thankfully, all of that is more-or-less sorted now, and things are looking pretty bright.
First of all, if you haven't been paying attention to my Amazon releases, Honeypot is now available, and on Tuesday the complete story will be out. It's the story of Carol Parks, a hacker who goes by Daisy Chains. She gets tipped off to a potential backdoor into Kensington Multinational–one of the big corps. Is it too good to be true, or is it the payday she's hoping for? Check it out!
Honeypot: Regression can be found here!
Honeypot: Interning can be found here!
As for what I've been reading, well… honestly I haven't done the most reading lately. I've been too busy. Embarrassing, huh? However, Mia Archer dropped a new story, one that I tore through in a night. It's another lesbian romance, not exactly full of sapphic mind control, but… well… Ripping souls out of their bodies, then shoving them back in as slaves is there, and enslaving spirits, and other dominant uses of Necromancy in general…
And a cute queer cheerleader girl.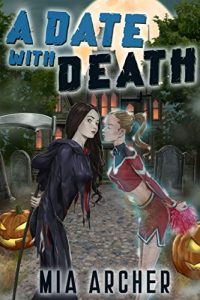 A Date with Death can be found here, and I heavily recommend it! Available on Kindle Unlimited!
Oh, and the author herself reached out to me to correct me! Fialux is pronounced fee-ah-lucks, which I had thought at first! It's a play on fiat lux, and a nod to a certain person of steel, though her origins are quite different. I felt the need to share that little fix. Still no continuation on the lovely stories of Fialux and Night Terror, but that is likely to hit next month, or the one thereafter. Goodness do I need it already!
As for me, what does the future hold? Well, Tuesday I'll be dropping the third Honeypot story. It was the original ending, but I'm debating picking the series up from there. We'll see how I feel about that. I won't be doing it right away. I have a story to write for My Patreon, and then another to write for a patron… and a longer term commission to do some more work on…
But I multitask a lot of writing things these days.
The Adventures of Silver Girl is currently with my editors still, but they're hoping to have it back to me soon. I've gotten to work on the redrafting of Silver Eclipse in anticipation. A website overhaul is in the near future, too.
In Another Life, the alternate-universe sequel to TAoSG continues on the EMCSA, and you keep being able to see it in advance on my Patreon, so if you've been enjoying that, take a look!
Hopefully I'll have more solid news soon about things. I'm quite excited about what the future holds. For now, I'm moved in, caught up on most things… The future is looking so bright, and I'm listening to a LOT of Ayria.
Can't recommend her enough.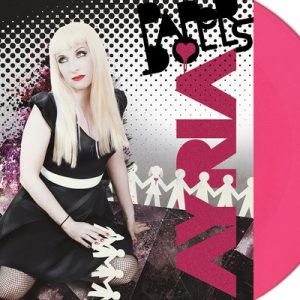 You can find her music here! I recommend… all of her discography. The remixes on the extended releases are worth it! Her label occasionally has pretty great deals on bandcamp, too, and even her pre-Ayria work is great.
So that's me for now! Until next time, be good to yourselves, and eachother 🙂