Hello, everyone!
Earlier this week I released my first new Amazon release for awhile! Exciting, isn't it? Sorry that this took me so long–genuinely! It was not intended, and certainly not my hope.
Thankfully, my writing has been flowing much more freely again, and I have a lot more projects on the horizon, including the next volume of the ongoing Adventures of Silver Girl!
But before I get ahead of myself? Elven Superiority is out now! Originally born from a commission, this story has only expanded from that point and I think you'll all be very happy with the results. If the sound of elven magics, scent based control, and more appeals to you for a slice of lesbian mind control erotica, well… you can't afford to miss out on Elven Superiority!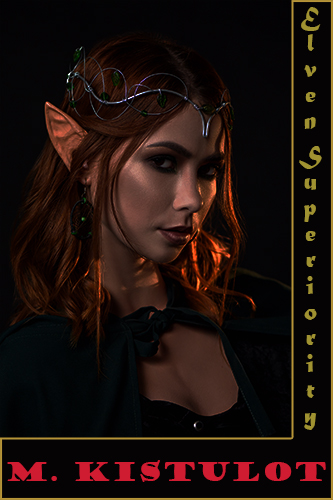 It was a very fun story to initially write, and I'm rather sure you'll all agree that it's a very fun story to read too.
As for what the future holds?
I've been hard at work in a lot of different directions. My secret project continues on, secretly, with the first release for it nearly ready. I want to time it properly so it all comes out in a good flowing order. It's planned for a serial release, so I hope you'll all be looking forward to it!
Similarly, the next major Silver Girl release, The Argentum Project, is also being prepared for a serial release schedule. It was originally released serially, and I haven't experimented with this via Amazon much in the past, but I've heard of others (readers and writers alike) attesting to fun with the format… so it seems worth a try!
I also have other projects that are being kept fairly quiet until at least next month. I hope you'll continue to join me on this adventure. There's so much more fun lewd content to create, and to consume!
Until next week,
Take care of yourselves and each other!