Hello again, everyone!
I hope things are going relatively well for all of you. I know I say that every week, but it's very genuine. If you're here that means you're taking the time to care about what I have to say, and isn't that enough reason to want all of you to be doing the absolutely best that you can?
This week has been a bit of a rest for me after pushing myself for broke and writing for two weeks straight. That basically means nothing else getting more than an hour or two of my time, and putting down at least 5-10k words a day for that while time. It means that the next major Silver Girl release is now in the hands of my editrix, and should be arriving fairly soon~
That isn't what's due out next week, of course. That'll be a lovely new story called "Traditions" that I'm looking forward to sharing with all of you very soon! I think you'll all rather enjoy it.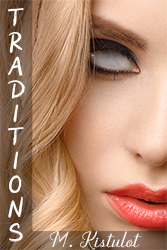 In case any of you aren't aware, I've also been making weekly blog posts, and releasing stories over on my Patreon which you can check out here if you'd like! I also have a new discord server exclusively for fans of my writing, Madam Kistulot's Domain. I'm still running Mind Control Literature, but since the goal of that space is to not just be my space but be open for everyone, I don't want to make it too much about my specific writing.
I've been working on other little things too, but as you can imagine most of my work for a bit has been on the next major Silver Girl release… The Argentum Project. It's a story I haven't gone back to as much, but it's a real fun one! There were some issues that needed to be ironed out, but also I have a fun little thing to let you all know!
I really want these Silver Girl rewrites to feel the most full they can, to be the most intense, the most detailed, the most sexy, the most… everything. I want these to be the definitive versions of the stories. As a result, when a scene previously faded to black before something sexy, a lot of those sequences? Expanded upon. Obviously this doesn't always mean back-to-back sexy times. The scenes all still need to have purpose without disrupting the flow of the story, and I think they do that quite nicely.
Just now, instead of knowing more sexy things happened, you can actually read it. Really should have had that policy earlier in my writing, IMHO. It's making it feel a lot more fleshed out, no pun on 'flesh' intended… but I'm not deleting it.
A lot of these posts lately have included story recommendations, and I think I'll make a few of some older stories that may have slipped through the cracks.
Have you ever read my Application of Control series? It was sort of my take on the Master PC phenomenon but updated for a world based on portable tech.
There are currently three stories in this series…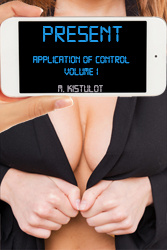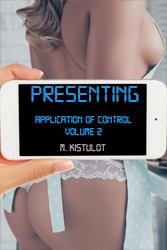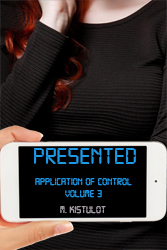 I'd recommend giving them a look! Another of them might be releasing on My Patreon soon…!
But for now, that's all I have to say! I hope you and yours keep taking good care of yourselves… and each other!