Hello again, everyone!
Oops! I really did mean to get this out yesterday, but a day isn't too bad. I'm still not breaking my stride.
This week, part two of To Serve and Obey released! This volume has Olivia and Dust getting to know each other better, and the more some people change…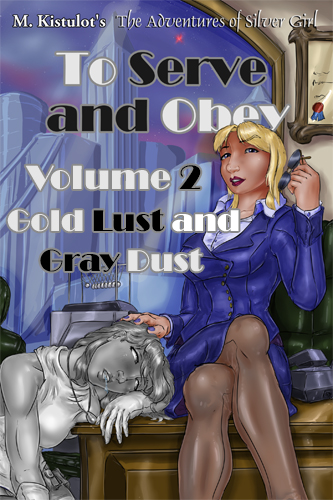 Take a look on Smashwords or Amazon!
So, we're officially past the halfway point of December! Can you believe it? This part of the year always feels like it goes so incredibly quickly. I'm excited for 2022, even if that is a lot of '2's. February 22nd is going to be one heck of a day.
Every day lately I swear I have a new idea that I can't write yet due to having too many projects on my plate. It's a good feeling, and it ensures that you'll be having many more stories for many years to come.
This week, my $5 patrons are getting a chance to read my story about a woman overcome with an illness that only her doctor can solve with a little hypnotic help, and my $10 patrons? They get to take a look at the first story to be publicly released next year: Wired into the Grid, a story about a woman looking into a conspiracy at an automotive company.  If you want to learn more, head on over and check out my Patreon! There's lots of great stuff there, and I write a weekly blog for any tier where I discuss the specific things I'm up to writing.
That's me for now, but don't forget that if you want to chat with other fans of my work, you can do so in the Madam Kistulot's Domain discord server.
Until next week, take care of yourselves… and each other!