Hello, everyone!
I hope you've all been well, and that you've been keeping up with The Argentum Project! It's been a great project to work on, and even better to see people enjoy!
The latest Volume, part 3, is up now, and you should really give it a look!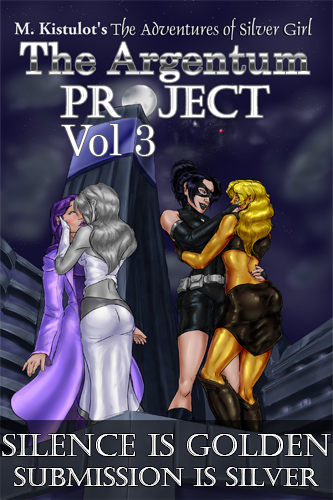 There are still a few more days for my Halloween Screams sale, by the way! The entire five-part series is on sale on Smashwords for 25% off with a code you can only find on my discord! Check it out if you like saving money, and Halloween themed erotica!
And that's a fair bit of fun to start off an update with, I think.
This weekend is Halloween! A fun holiday if ever there was one. Masks, candy, staying in doors and practicing social distancing, all of the fun is there! I'm not the sort of woman who goes to parties or anything (who would have thought a writer would be reclusive) but I know this year has things a little different for everyone.
Hopefully you have some fun alternative plans, and if you need some suggestions? Beyond reading smut, this is the perfect time for a movie marathon. I've done years of Halloween films on Christmas, namely Hellraiser, Nightmare on Elm Street, and the Child's Play/Chucky franchise. Hellraiser is a lot of fun with a few big duds later on in the series (though the latest is quite fun!), Nightmare is a constant up and down, and Child's Play surprisingly got better as the films went on.
I haven't seen the remake, and it's divorced from the original people so I wouldn't really want to, but Cult of Chucky? Severely underrated film.
The Treehouse of Horror series is a big one for me, too. I tend to watch those every year, though I haven't gotten to it yet this time around.
Whatever you read, or watch, or do? I hope you have a great time. Another film recommendation would be for the 1986 film "From Beyond". It's rent or buy from Amazon video, but I'm sure you can find it lots of other places, too. Good classic Stuart Gordon horror flick with Jeffrey Combs. Can't go wrong!
For now, take care of yourselves, and each other!