Hello again, everyone!
This week Volume 6 of the Ink Soaked Penumbra released: Silver Linings. If you want a copy, you can pick it up today!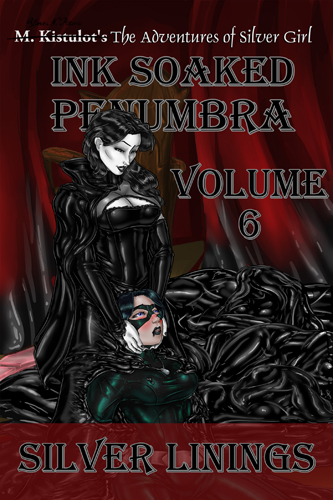 Pick up a copy on either Smashwords or Amazon!
The continued feedback on this release has been incredibly exciting, and this story isn't even over yet! In another two weeks we'll be getting the final release, Volume 7: Silver Dawn. If you'd like to preorder it on Amazon you can here, otherwise you can add it to your Smashwords library here!
There's not much else to report, really! I spent a little time lately exploring Seattle, karaoke, and just getting a lot of writing down.
If you'd like to chat with myself and other fans of my writing, you can find us on Discord at the Madam Kistulot's Domain! Additionally, if you want to chat with other lovers of mind control, you can do so here in Mind Control Literature!
For now, that's me! Next week, I'll have much more to say as per usual, but for now…
Take care of yourselves… and each other!