Hello everyone! I hope that you're all excited for tomorrow!
It's Friday the 13th! I don't buy into any of the back luck nonsense, but it's always been a good day for me so I look forward to it! But before we get into things, let's have some flash fiction, shall we?
---
One More Level
"Come to bed, sweetie." Nancy sighed as she looked around the corner at her girlfriend who was still furiously tapping away. Only the TV illuminated her quivering body.
"Just one more level…" Heather moaned, eyes so very glassy. Drool pooled at the edge of her lip, ready to fall.
Nancy smiled. Everything was going perfectly.
---
That sorted out, it's time to get on to the big, exciting news! You're doubtlessly already aware, but I've released my first ebook on Amazon! This is the cover: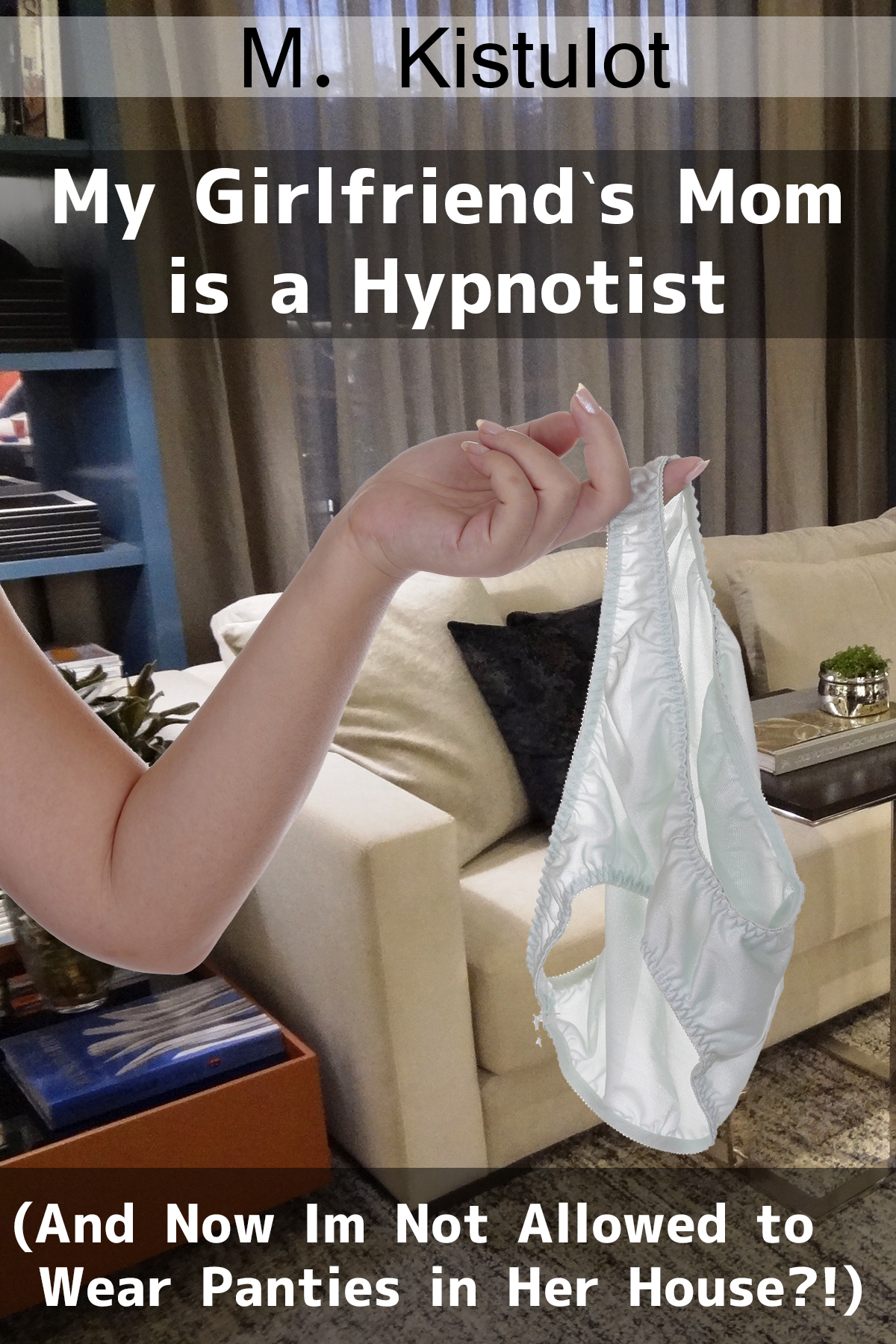 Synopsis: Emily is in a very happy, ordinary relationship with her beautiful girlfriend Madison. They've been spending a lot of time together, but it's time for Emily to meet Madison's mother. She's nervous enough about meeting her girlfriend's family, but Emily doesn't know something about Madison's mother Jennifer—she's a hypnotist! How will Emily handle meeting the attractive older woman, and just what does the hypnotist have in store for her daughter's girlfriend?
This story was written explicitly for Amazon, and as a result, you won't find it anywhere else! I might be tossing it onto a few other sites in the long term, but for now it's up there! It's done exceptionally well, getting up to 6th place in Amazon's Lesbian Erotica section. It's only $2.99 (or your local currency!),  so if you have the cash and would like to read my latest that won't be going onto the EMCSA, click right on over here and pick up a copy today!
I intend to release a story on the 10th of every month (date may say 9th because it's better if I throw them up late at night the day before) with that big "Becoming Victoria" novel looming on the distance… which I'll get to talking about more when that time gets closer. Deep revisions begin soon.
That's all pretty exciting on it's own, but I'm still really overjoyed that EyeofSerpent has been active in the community again! Not only writing new fiction, which is enough to make me squeal, but also linking articles over on The Garden of MC… Just generally being present again! This happening so soon after Callidus and I dropped our podcasts, and I reached out to fawn over The Ancients still makes me so happy. Again, hop over to The Garden and enjoy this stuff! Don't delay!
That's quite a bit of things going on lately, if I'm honest. I've been working on a large project for MCStories, but sadly I really can't show it off yet. My schedule for the rest of the posting year is pretty solidly booked too, even if not everything is written. I've been so productive, and it has felt so amazing. Thanks to all of my fans for making it possible.
This weekend on the EMCSA You, But Kinkier is going live, but you can get it now on my Patreon for $1 or more. Additionally. tomorrow night I'll be throwing out next week's update for them!
In A Hot Second [mc, ff, cb]
The noble young heroine Virtue does everything she can to make the world a better place, even if it means sacrificing herself in the process.
This story also owes some credit to Chelicerate, my girlfriend, lover, and all around amazing writer of Canary. If you haven't been following Canary? You really should! It's a great story. I'm a couple weeks ahead due to lover's privileges, and I promise it hasn't let up on being a story to follow! If you read it and enjoy it? Send her some fanmail! She'll really appreciate it, and I'll appreciate getting to hear her squeal.
Another story that I want to give special attention to is Sleepy Sappho's Dumb Water. A friend that I made over on The Garden of MC's Discord, one of my delights from starting that server is to support and encourage fellow writers… and if you enjoy f/f bimbo fetish fiction? This will hit some of your buttons. To all of my readers who enjoy Pink? I think this one's for you!
I think that's enough for now! Until next time, take care of yourselves, and eachother!