Hello again, everyone!
It's been another two weeks, so that means… another release!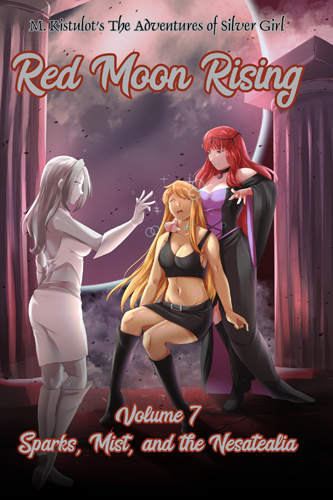 Pick up a copy today on Smashwords, Amazon, or subscribe to my Patreon here!
Volume 8 will be out in another couple weeks!
You can get every new piece of my work–the earliest anyone can–by subscribing to My Patreon!
Alternatively, pre-order it on Amazon, or add it to your library on Smashwords!
So, what else can you see from me this week?
Well, tomorrow my $5 Patrons get to read Part 3 of Path of Least Resistance! Lots of sexy, fun, yummy super heroine mind control goodness there! Part 4 will be out for my $10 Patrons, and my $15 patrons get to read the first part of Becoming Dorothy, a story about well… a woman becoming a doll~
I hope you all enjoy!
And don't forget, you can chat with me, and other fans of my writing, over on the Madam Kistulot's Domain Discord!
I don't have a lot else to say this week, but I'll be rushing off to Patreon to write another blog post. Did you know they get one every week? It's good stuff! I talk about what I'm up to creatively.
Until next time?
Take care of yourselves…
And each other!