Hello again, everyone!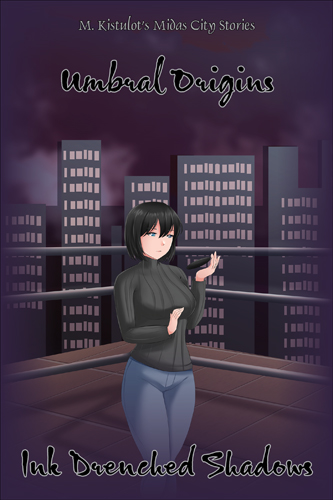 Umbral Origins is available on Smashwords and Amazon!
If you have any love for Silver's Shadow from The Adventures of Silver Girl, then you'll want to read this to see how the shadowy heroine got her start!
Sorry for my lack of communication lately! I've been on vacation celebrating the end of some very long, exhausting health issues. Life has been so much better for awhile now and I can't even completely express how much better I'm doing.
Tender Loving Control continues to release on Patreon, and if you'd like to support me to get more of it sooner? I would deeply appreciate it and you'll enjoy what's to come!
Apologies for being so brief! I'll be back home in a few days, and at that point?
Things should be back to normal! 🙂
Until next time?
Take care of yourselves, and each other!