Hello again, everyone!
It's been a bit since my last blog post, but I'm back with an exciting new release: Vitis!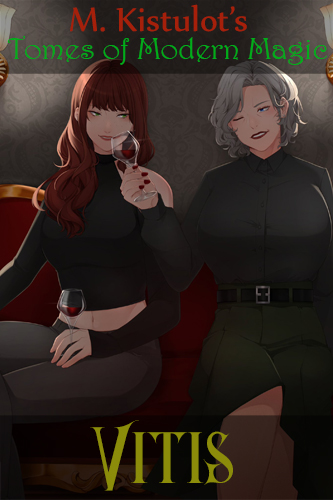 Vitis, at least in some ways, be the most viscerally dark and twisted story that I've ever written. Set in the Tomes of Modern Magic series, young sorceress Lydia Waite likes to find fun women, use magic to seduce them, and then moves on to the next.
When one of her mother's old friends appears, seeming quite interested in her, can Lydia turn that to her advantage or has she finally met her match?
Check it out on Amazon, or on Smashwords!
After so long of only releasing Silver Girl related stories, I'm finally showing love to some of my neglected series. First we have Modern Magic, but in another couple of weeks?
Busted.
If you'd like to preorder that, or just learn more in general, preorder it on Amazon or add it to your library on Smashwords!
For more of my writing, and exclusive blog posts, check out my Patreon!
Until next time?
Take care of yourselves… and each other!