Hello everyone!
The fully compiled Argentum Project is now available! You can get it in paperback, or ebook form so you can take it with you everywhere whether you can recharge or not! I know most of you prefer reading digitally, but having things on a shelf excites me a lot. Sadly, author copies take longer than yours, but when it arrives I'll be sure to show you how it looks!
For now, if you want your copy?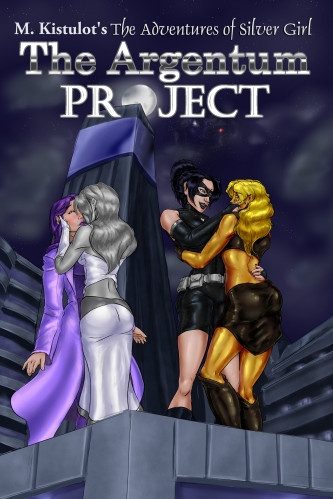 Find it on Smashwords, or Amazon!
Its my first new epub, and paperback release for 2021, starting things off with a bang! Things will continue every other weak, moving on to our next series… the Ink Slick Preamble.
Each new arc feels like a turning point for this series. Much like Silver Eclipse changed everything in The Adventures of Silver Girl, and The Argentum Project changed everything that came before it, I'd like to think this trend continues. Building on everything higher and higher, here's to the series continuing to impress!
New years are a time to make plans, and resolutions. For me, most of my plans have been writing related. Release plans. Work schedules. Art commissions. When I say my writing is my passion? I mean it. My focus has always been on my writing, and I'm so lucky to be able to focus on it like I can these days.
That said, my work over on Patreon and the EMCSA/ROM continues! To find out more about that, head on over to My Patreon!
For now, thank you all for reading! Take care of yourselves, and each other!