Hello again, everyone!
The first release of the year is a big one! In March I'll be an independently published ebook author for five years, but I consider this the start of year five… so let's enjoy that with another sequel to my first ebook release!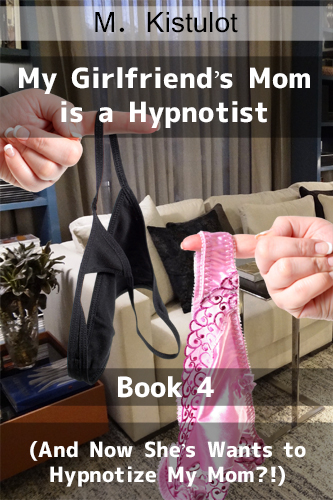 In this story we see that while Madison nor Jennifer are disappointed with Emily… There's just more they could be doing.
And that involves Emily's mother, Summer and even more hypnosis. The heat keeps ratcheting up as the story continues on, intensifying with each volume!
You can pick up a copy over on Smashwords, or Amazon!
But that's not all!
My usual pre-order is up… but it's something special, something… free?!
That's right, It's time for Volume 0, a preview, of Untitled Madam Kistulot Project to finally be revealed… with a title!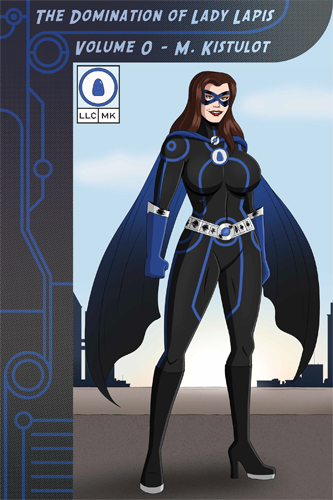 Lady Lapis is one of the most famous and experienced superheroines on the west coast. She's protected her home of Los Adalid from any number of supervillains, but what awaits her this time is something very different than she's ever faced before. She's dealt with armies of robots, magical foes, and more, but something mesmerizing lurking in the shadows of her home may be far more than she can take…
To learn more?
Grab a copy, for free, right now over on Smashwords… or pre-order it for 99 cents on Amazon!
So, why is this happening now?
It's going to get the "main release" treatment in two weeks, but y'see… you can't set Smashwords stories to pre-order if they're free. I also don't want anyone paying on Amazon if I can help it.
So, report that the story is free on Smashwords, and get yourself a free story now… which isn't just free, but a hint at something much longer–my longest novel ever released!
Yes, even longer than The Argentum Project!
So, with that in mind…
What's coming from Patreon?
This week, tomorrow, the $10 tier will have the end of Tender Loving Control, and the $15 tier gets something special, something new… about a woman getting some very special vitamins.
So be sure to check out my Patreon, and support me there for an exclusive weekly blog post, and writing before anyone else!
If you would like to chat with myself and other fans of my work specifically, join the Madam Kistulot's Domain Discord!
But until next time?
Take care of yourselves, and each other!