Hello again, everyone!
I've been a bit flakey lately, and I'd like to apologize for that. Some health issues came up, and I don't want to get too into it here, but let's just say that I'm hoping that I've found some ways to sort that out.
But I do still have exciting news!
Chronos Origins's original release, Dusty Origins, is now available with a new cover by Rinku, and better editing!
The story was available before…
But now?
Now you can enjoy it that much more!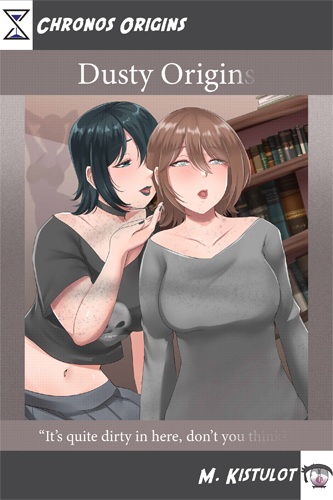 If you'd like a copy, as before?
You can find it on Smashwords, or Amazon!
Over on my Patreon, there's been a new fun series going on, You Cant Outspeed Reality, and a story looking at the events of One Last Pill.
I'd recommend checking those out!
This is a smaller blog, but it gets across what I think is exciting and new!
There will be a bit more of a gap before the next release, but don't worry…
It's going to be a fun one!
If you would like to chat with myself and other fans of my work, join the Madam Kistulot's Domain Discord!
Until the next time, take care of yourselves, and each other!