Hello again, everyone!
This week saw the release of Ink Soaked Twilight! Though the Ink Drenched Shadows series has until this point been half revised stories, and half new with Scribe & Shadow and Ink Soaked Silhouette on one side, and Ink Soaked Origins and Umbral Origins on the other? This tips the balance, making the series more new than old with a new coat of paint.
Want to see what happens in Twilight Falls after Scribe & Shadow?
Look no further.
That release is here!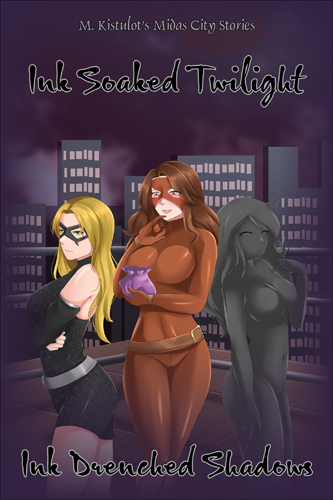 You can pick up your copy on Smashwords or Amazon!
And if you want to pre-order my Halloween story for the year? Hop over to Amazon! If you want to get it on Smashwords! Add it to your library!
So with that out of the way, what else is coming from me?
On Patreon you can continue to read Tender Loving Control before anyone else! There's still so much more to come, and that's the way you can get more of it first!
I'm working on lots more great stories for all of you to enjoy, and to find out what those are?
Support me on Patreon, and join my discord server!
Until next time?
Take care of yourselves and each other!