Hello, everyone!
Valentine's Day is just around the corner! That means I'm all but legally-obligated to remind you that until March 4th? My Romancing Roses series is on sale for 50% off on Smashwords!
Long time friends to lovers? Polyamory? Healing and finding love? There's a story for you! Check it out here:

But that's not the only thing I have to talk about! It's been two weeks, so you know what that means!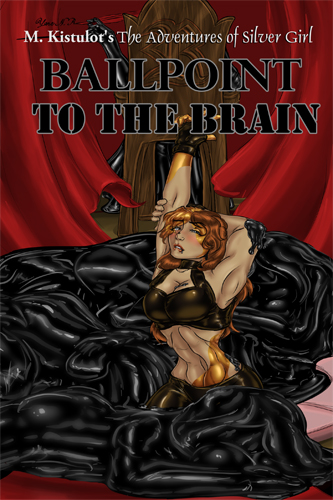 Out on both Smashwords and Amazon? Ballpoint to the Brain, part two of the Ink Slick Preamble, are available now! It's got some consensual hypnosis, and a new villain to challenge our heroines! If you enjoyed Poetic License you'll enjoy this as it takes us ever deeper into the ink…
Over on ROM and the EMCSA I recently finished the Inner Daemon series if you're excited for more superhero shenanigans! It's about a heroine who relies a lot on her AI… and if that sounds fun, I think you'll enjoy it! My Patreon has been exploring a new series, Lightstorm in a Bottle, and if you'd like to see that? Check out My Patreon here!
There's a lot of great stuff going on from me, and I intend to keep making that be the case 🙂
I've been fairly busy so I don't have the most other than that to say, besides, well… My birthday is coming up! That means more art coming up soon!
Drop by my website to see some new art of Olivia, and more is to come! I turn 34 on the 19th! I feel like I should do something special to celebrate, but with so far…? Nothing exciting has been coming to mind.
For now, that's really all I can think of to say!
OH! Another writer shares my birthday! Skaetlett. They awesome, and worth giving a glance for sure! Intelligence play? Mean businessladies? Good stuff.
Tell them I sent you!
For now? Take care of yourselves… and each other!