I've been hard at work with a very productive week of writing! Things are looking really good in a lot of ways, and I'm looking forward to having more and more to share with everyone!
Up on KU is "The Fourth" a revised and rewritten version a story I wrote over ten years ago. It's got a brand new cover, is over four times as long, and frankly, if you liked the original?
This is even better.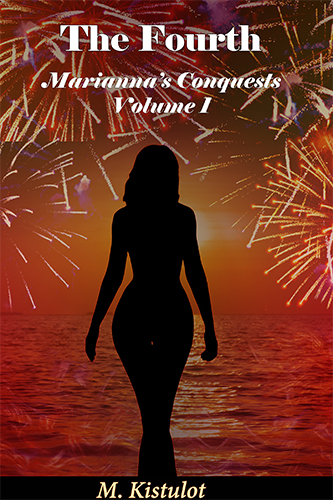 You can find The Fourth on Amazon for purchase, or via Kindle Unlimited! I hope you read, and enjoy.
The story of Dust from the adventures of Silver Girl becoming Dust is well under way, and I think that a lot of people will be very excited to see the origins of one of my longest running fan favorites. I know that I'm eager to see what people think of it.
After that project is finished drafting, besides continued work on getting a story a week, the edits on The Adventures of Silver Girl will be resuming. I needed a bit of distance to make sure that I didn't mess it up. Once that's done, it'll have some cover tweaks, and hopefully I'll be able to get it out before August! That would be pretty exciting, wouldn't it? My hope was for this month, but too much has conspired against me to make that the case.
This week more of In Another Life is already on My Patreon and will be on the EMCSA in just a matter of hours. I hope you're all looking forward to it.
Until next time, take care of yourselves, and each other!