Hello, everyone! I hope that you're all doing well this Thursday!
Yesterday I celebrated Chelicerate's birthday with her. If you read any of Canary then you should reach out to her either via email or on tumblr as and give her some well wishes! Birthdays are important things, and I hope that if any of you have had them recently, or have them coming up, that they're happy and shared with the people you care about most.
So first up in important news is that my website has received a bit of an overhaul. Recently I asked Simon to take down my older tales, and after doing that, it lead to a fair few broken links. If you want to find my stories that are on MCStories–they're there to stay for now? And there will be new ones continuing on my Patreon… but the old ones are being retooled, revised, and rereleased.
My site now has a grid and category view for my released ebooks on Amazon. Give it a look, and let me know, please, if you find any errors! I'm hardly perfect at webdesign, unfortunately.
So, as for exciting news? Earlier this week I received a paper copy of Delivery from Amazon! I used this draft to touch it up, and well… Tuesday should see the release of my first paperback!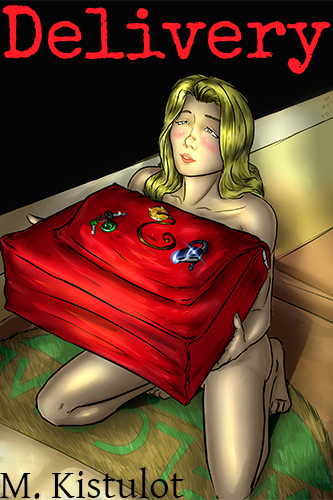 My first long form release, Delivery is all ready to go up on Tuesday! Follow me on Amazon to get updates from them–as it seems my mailing list just really isn't getting any traction! Oh well.
Looking further ahead? For October I have some Halloween Tales in the pipeline for all of you, and in November… The second edition, greatly revised, of my original novel length erotic work…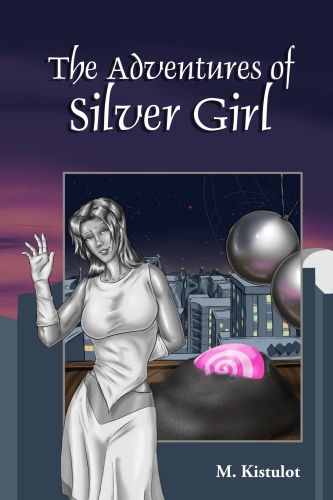 Both have cover art by Rotem Dishon, who you should check out! He'll have some gorgeous art of Quillspawn done soon that I'll be showing off soon… but in the meantime? That's all of my big news! Sorry you'll need to wait a bit, but I want to make sure that the release of Silver Girl really hits home as good as it can.
Until next time, take care of yourselves and each other!