Hello everyone!
I hope you've all been doing well! Due to a slight oversight on my part, Ink Soaked Penumbra's Amazon release was delayed by a day. This was entirely my fault, but hopefully it didn't bother anyone too terribly much.
That said, if you want to see the next stage of the Ink Soaked Penumbra? It's available now!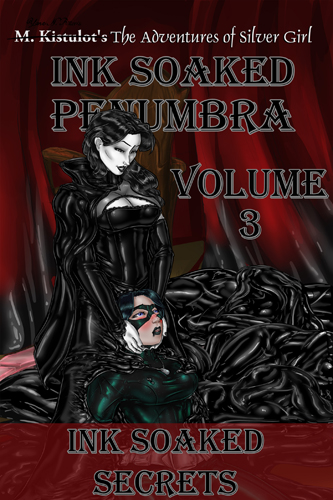 Pick up a copy on Smashwords or Amazon today!
There's also a fun new picture over on my website. Is it a bit shameless? Does it show that I've watched far too much JoJo's Bizarre Adventure? Yes to both, but that's not really such a big issue compared to how happy having that picture made me.
I've been working with Callidus to prepare for another podcast recording. No guarantee when it will happen, but we're both really looking forward to it! They're always a lot of fun, and I'm glad we're making it more of a habit.
This weekend on ROM/the EMCSA there'll be a new story with a superhero and her girlfriend going through a very complicated situation. On my Patreon, tomorrow will have the release of a new story with a focus on clothing fetishry and other very fun things.
If you'd like to read both of these, check out my Patreon!
Don't forget that if you'd like to join a server to chat with other mind control fetishists, Mind Control Literature is here and you can join us here on discord!
If you would like to chat with fans of my work specifically, join the Madam Kistulot's Domain Discord!
For now, that's all the news from me! Take care of yourselves, and each other!