Hello, everyone…
Happy New Year's Eve!
I won't have a blog post until next week after the new year, so I need to get this out here now for it to be relevant! May 2021 be a year full of happiness and joy for all of you. That would be great for all of us to have a nice, happy, cheerful time. Things won't magically fix overnight… but I wouldn't mind if they did in quick order.
But this week has a new release… The Argentum Project Volume 12!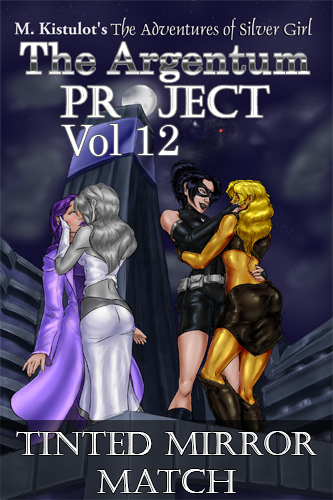 Available on both Smashwords and Amazon, you can now see the thrilling conclusion! Patina and The Domina Argenti, facing off for the fate of Midas City… and the world!
If you'd like to have all of it gathered up together? It won't be out for another couple of weeks–releases are slowing down to every-other-week instead of every week–but you can preorder the compiled The Argentum Project now on both Smashwords or Amazon! The paperback will be up on Amazon soon, but not quite yet. Goodness it's one heck of a big book, over 240,000 words… and over six-hundred pages!
This weekend a new Eleanor story will be coming out over on MC Stories! The third part will be up on my Patreon, so if you want to get to read it all right away… the $10 tier will hook you up with that right away!
What does the new year hold from me?
Ink.
A lot of ink.
What does that mean? Well, you'll be finding out very soon. Things are coming out slower from here on to help with reading, but I promise, hitting 26 updates this year is still going to get a lot of very fun stories. This year on the epub side is going to be a very Silver Girl focused year. I intend to have more sales throughout the year, but every release scheduled? That's a year of Silver Girl!
If you've enjoyed Silver Girl, then I think 2021 will be a lot of fun for you!
For now, I hope you take good care of yourselves… and each other!