Hello again, everyone!
My first epub release what feels eons ago was My Girlfriends Mom is a Hypnotist (And Now I'm Not Allowed to Wear Panties in Her House?!) and it did surprisingly well. It didn't take long for me to write the sequel, but parts 3, 4, and 5 took a bit longer.
This week?
We finally have book 5, (And Now We're Going Out For a Double Date on Valentine's Day?!)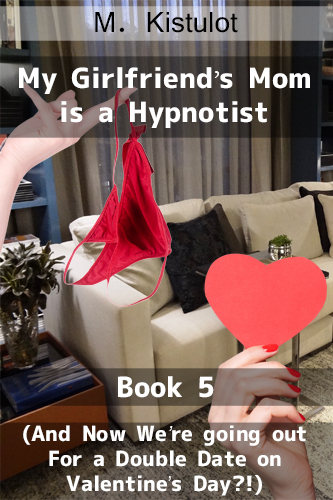 Pick up a copy today on Smashwords or Amazon!
In another two weeks we have a very important release… Pink, the lovable ditz from The Adventures of Silver Girl is finally getting an origin story!
You can pre-order on Amazon, or add it to your library on Smashwords!
Tomorrow over on Patreon I have some special releases coming your way! My $5 patrons get to read part 2 of Trained to Perfection and see just what happens next as Elena follows her new friend home. My $10 patrons get to read Lowest Common Denominator, a new story about a grad student whose professor has a better use for her body and mind. My $15 patrons get to read part 3 of Trained to Perfection!
Every bit of support really counts, so if you would like to help my writing thrive?
That's all I have new this week!
Until next time, take care of yourselves… and each other!