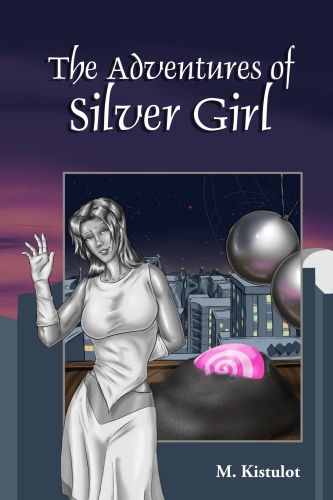 By day, Sarah LaSilvas is a waitress working for a woman named Linda who runs her own diner. By night, she becomes Silver Girl and takes to the rooftops to defend those who share her home of Midas City. Most of her patrols are uneventful, but when they aren't they're always memorable.
Silver Girl's life is turned upside down when she receives an invitation from a mysterious woman sent by the company Chronos. They claim to offer training, supplies, and funding to supers. When she goes to their 100 story headquarters to refuse, she is drawn into a web of hypnosis, mind control, and far more intimate situations with the women of Chronos than she would have ever imagined. An erotic, fetish fueled tale of brainwashing, hypnosis, and superhuman mind control.
The first in the multi-part series of Sarah "Silver Girl" LaSilvas, this story has been rewritten extensively from its original 2005 release and is now nearly twice as long. This has not been used to fundamentally reshape the narrative, but to expand upon scenes to make the hot moments hotter. With a new cover by Rotem Dishon, this version of The Adventures of Silver Girl keeps everything that made the original great while giving it the benefit of editing, and thirteen years of experience.
Available on Kindle (Unlimited) here!